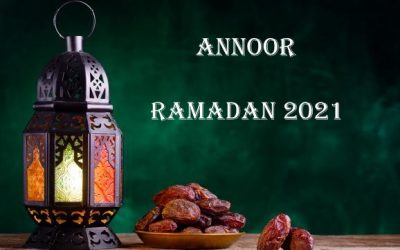 As we enter Ramadan we ask Allah Subhanna wa Ta'ala to grant us the reward of fasting this holy month. We have a few announcements and reminders. Please read on…
read more
Quran (Various Languages)
Access the complete Quran online.
Quranic Audio
Discover the beauty of the from across the globe.
Hadith Collections
Access the various books of Hadith Online.
Ramadan Fajr Times
رمضان مبارك
Ramadan Mubarak
Insha'Allah, for the month of Ramadan, Fajr Prayers will be held 15 minutes after Azan
Friday Prayer Times
Masjid Annoor (Occupancy 27)
3032 - 106 St.
Prayer Times: 1:34
Annoor Islamic Centre (Occupancy 61)
332 Saddleback Road
Prayer Times: 1:34, 2:30, 3:30
PRAYER RUGS AND MASKS REQUIRED!
NO CHILDREN 8 & UNDER ALLOWED!
PLEASE MAKE WUDU AT HOME!