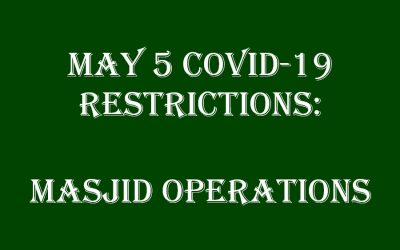 On May 4, Alberta Premier Jason Kenny announced additional restrictions on religious institutions.  The capacity for prayer services has been reduced to 15 persons. Read on for Masjid operations.
read more
Quran (Various Languages)
Access the complete Quran online.
Quranic Audio
Discover the beauty of the from across the globe.
Hadith Collections
Access the various books of Hadith Online.
Covid Restrictions
As imposed by the Premier of Alberta, Effective immediately, Masjid capacity is restricted to 15 persons.
Click on the button below for more information.