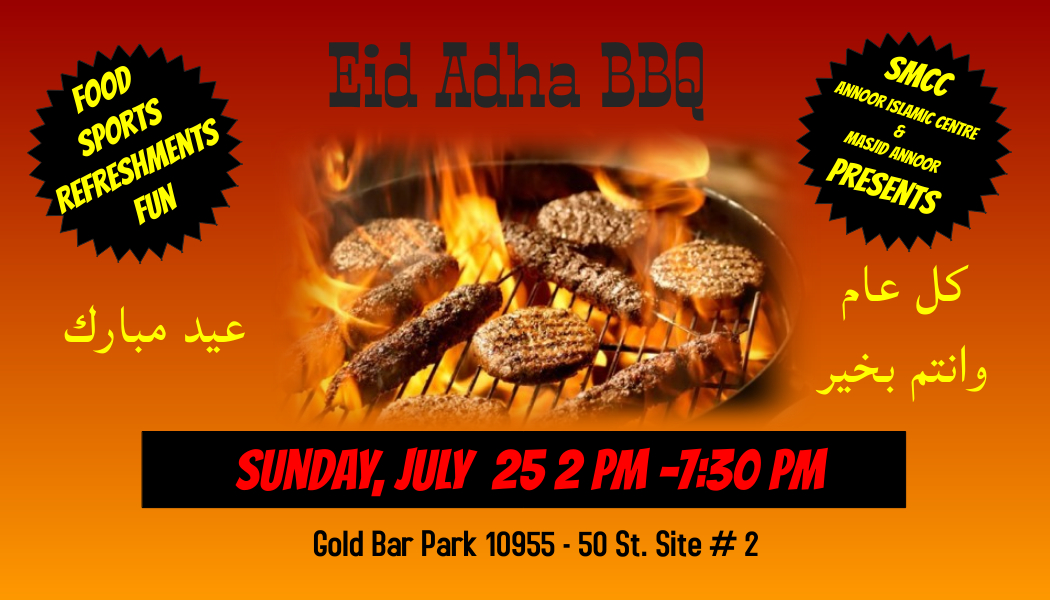 Assalamu Alaikum
SMCC is pleased to announce the return of our annual community BBQ. This year our BBQ will take place on Sunday July 25, 2021 from 2:00 pm until 7:30 pm at Gold Bar Park Site 2 located at 10955 – 50 St. NW (Park site map & Google map at the bottom of page for directions).
Tickets may be purchased from any Shura member for $5 per person or $20 per family.  Children 6 & under are free.
We look forward to seeing you there Inshallah.