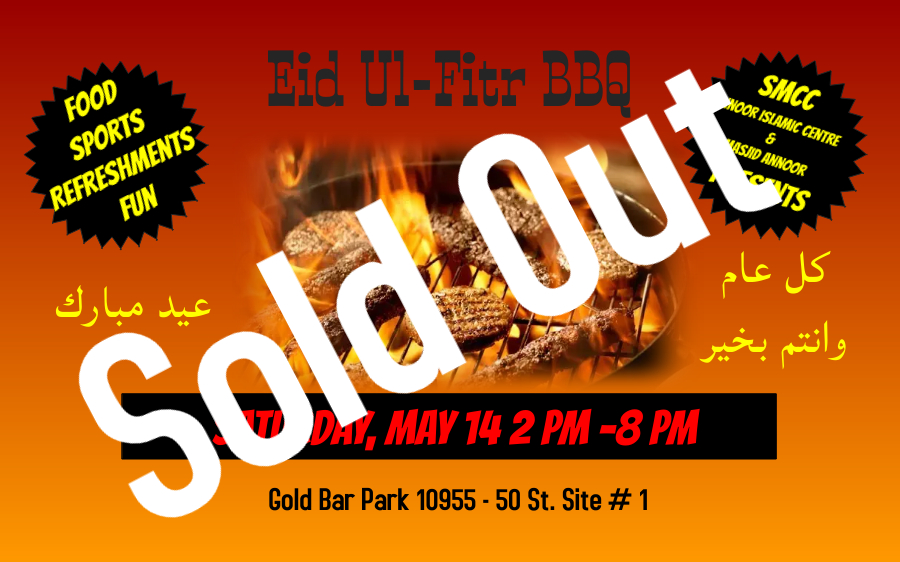 Assalmu Alaikum And Eid Mubarak
Please come join us for our Community Ramadan celebration BBQ.  It will be held at Gold Bar Park Site #1 located at 10955 – 50St. NW here in Edmonton. Please come for the food, drinks, games and all the fun and get to know your community brothers and sisters.
Tickets may be purchased from any Shura member at a cost of $5.00 per person or $20.00 per family (parents and dependent children).
*** Tickets must be purchased in advance. No tickets will be sold on BBQ day.